LULAC National Scholarship Fund

Established in 1975, LNESC and LULAC created the LULAC National Scholarship Fund (LNSF) to help youth in underserved communities make the dream of college enrollment a reality. LNSF is a unique partnership between grassroots advocates and corporations that fund educational opportunities for deserving youth across the U.S. Every dollar raised by local LULAC Councils is matched by corporate partners secured by LNESC, increasing the amount given in both the council and corporate names. This model results in a true grassroots/corporate partnership for the empowerment of the Latino community. Former recipients of LNSF scholarships are now leaders in fields of business, science, government, and education. A rigorous selection process assures the expectation that future recipients will demonstrate the same level of excellence.
Eligibility Requirements
Applicants must meet the following criteria to be considered for a scholarship:
Applicants must be a U.S. citizen, legal permanent resident, or be granted Deferred Action for Childhood Arrivals (DACA).
Must have applied to or be enrolled as a full-time student in a college or university, including 2-year colleges, or vocational schools that lead to an associate's degree. Graduate students must have applied to or be enrolled as a part-time student in a college or university.
A student will not be eligible for a scholarship if he/she is related to a scholarship committee member, the Council President, or an individual contributor to the local funds of the Council

Locations: In 2021-22, sixty-four (64) LULAC Councils participated from the following:  Arizona, Arkansas, California, District of Columbia, Illinois, Indiana, Iowa, Kansas, New Mexico, Ohio, Pennsylvania, Texas, Utah, Wisconsin.  
A list of the 2022-23 participating LULAC Councils available March 1
Award Criteria
Applicants are eligible for the following three types of scholarship awards:
National Scholastic Achievement Awards ($2,000)
The student has a GPA of 3.5 or better on a 4.0 scale or equivalent
Honors Awards ($500 to $2,000)
The student has a GPA of 3.0 or better on a 4.0 scale or equivalent
General Awards ($250 to $1,000)
Grades and academic performance will serve as indicators; however, emphasis may be placed on the individual's motivation, sincerity, and integrity, which can best be revealed through a personal interview and in the personal essay. Need, community involvement, and leadership activities will also be considered.
Application
Applicants must submit the following in order to be considered for an LNSF scholarship:
Completed and signed LNSF application form
High school or college transcript, including cumulative GPA
Verification of admittance or enrollment from the institution the student is attending or planning to attend (i.e. – letter of acceptance, letter from the registrar, or a transcript)
Typed, or neatly printed, personal essay of not more than 500 words
Key Dates
Student Applications

Application available February 15
List of participating LULAC Councils available March 1
Application due to participating LULAC Council by March 31
Participating LULAC Councils
LNSF Partnership Agreement available February 1
LNSF Partnership Agreement deadline March 1
Program Impact
For the last program year, sixty-four LULAC Councils in collaboration with LNESC's corporate partners awarded nearly 900 students from across the U.S. $574,000 in scholarships. From the previous cohort of recipients, approximately 80% continued or completed their studies at a post-secondary institution. Since the inception of the scholarship program in 1975, the LULAC National Scholarship Fund has awarded approximately 32,000 students more than $18 million in scholarships.
Student Voices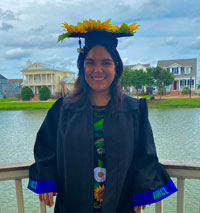 "Four years ago, I started my higher education in the small Galveston Community College at the age of 14. Two years later, I was granted the opportunity to continue my education transferring to the University of Houston- Clear Lake with the help of the LNSF. I am thankful and proud to say that I am now an alumnus of UH- Clear Lake with a degree in Biology with a focus in physiology and pre-health and currently working with a physician for further experience. With the rise of the pandemic, everything paused but the LNSF continued to support their recipients throughout it all."
  – Emmy, University of Houston - Clear Lake, Biology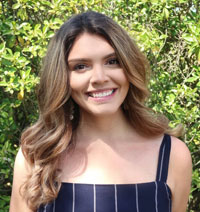 "As a first-generation college student, the [LNSF] [allowed] me to focus on my studies and alleviate the worry I had in regards to falling in debt. As of June 2020, I graduated from UC Davis with a double major in Spanish and Sociology. Everything that I learned during my undergrad only awakened a deeper passion for helping the youth in my community not only attend a post-secondary university, but also guiding them on how to be successful there. The support and initial push I received from my community and family is the same that encouraged me to apply for the Counseling Master's program at San Jose State. For fall 2021, I will be back in the classroom and am excited to learn more about guidance to make me a better resource for the youth in my community."
 – Fernanda, University of California, Davis (BA); California State University, San Jose (MA), Sociology & Spanish (BA); Guidance & Counseling (MA)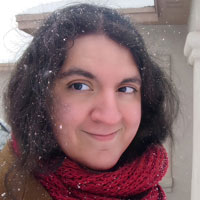 "[The LNSF] was the first of many kind contributions that would allow me to earn my B.A. in English and American Literature, graduate summa cum laude, and ensure I would not have to be burdened with student debt upon graduation. The second time I was awarded an LNESC scholarship was at the beginning of my master's studies. I was able to secure a job working remotely through the university and help supplement my lost income through LNESC, This would be invaluable due to the circumstances of the coronavirus outbreak, where any assistance was nothing short of a godsend. I am about to enter my second year of master's studies and intend to pursue my doctorate in the fall of 2022."
  – Jesus, University of Texas at El Paso, English and American Literature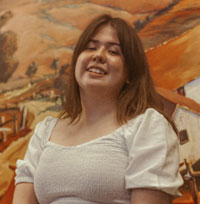 "Being a low-income and first-generation college student, my navigation of the application process and the transition to higher education was a new and challenging process. There are so many hidden costs that you may not think about. The LNSF helped with any surprises, costs during the pandemic, and daily necessities. . I am extremely grateful for the support from this scholarship and the pathways it opened up through relieving financial stress."
  – Kyla, Stanford University, English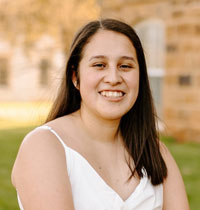 "I was raised by my single mother and was the first in my family to graduate from high school. Money was a big issue growing up; however, I knew I wanted to attend college and attain a degree in Electrical Engineering….. [The LNSF] helped me accomplish my goal of graduating from the University of Arkansas with a Bachelor of Science in Electrical Engineering as a first-generation, Latina, in STEM and attain a career with Texas Instruments where I don't have to worry about finances but rather continue accomplishing goals and making a change."
  – Rosemary, University of Arkansas – Fayetteville, Electrical Engineering